Deck and Brick Painters Toronto

Deck Painters Toronto
Deck painting can transform the look of your outdoor living space, creating a stunning backdrop for barbecues, parties, and relaxation. But painting a deck is a job that requires precision, skill, and expertise. That's why you need a trusted and experienced painting company like Creation Builders Toronto Painters to take care of the job.
At Creation Builders Toronto Painters, we have a team of skilled and professional painters who are passionate about delivering high-quality painting services to our clients. We specialize in deck painting, and we take great pride in our ability to transform dull and worn-out decks into vibrant and attractive spaces that add value to your property.
Brick Painting Toronto
In addition to deck painting, we also provide a range of other painting services, including interior and exterior painting, brick painting, and more. Our brick painting services are designed to transform the look of your brick surfaces, creating a stunning and modern look that adds value to your property.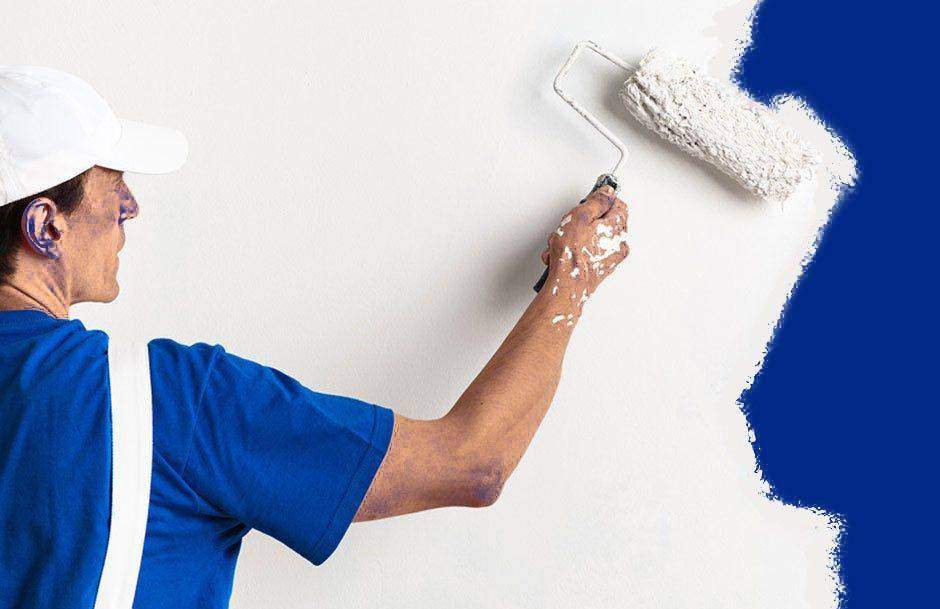 Our team is equipped with the latest tools and technology to ensure that every job is done with precision and accuracy. We use high-quality paints and finishes that are weather-resistant and durable, ensuring that your deck looks great for years to come. We also take great care to protect your property while we work, ensuring that we leave your outdoor living space in pristine condition once the job is done.
Interior and Exterior Painting
At Creation Builders Toronto Painters, we understand that every client has unique needs and preferences. That's why we take the time to listen to our clients' needs and work closely with them to develop a customized painting plan that meets their specific requirements. We also provide a range of color options to choose from, so you can find the perfect hue to match your style and aesthetic preferences.
Top Painting Contractor Toronto
If you're looking for a trusted and experienced painting company to take care of your deck painting or brick painting needs, look no further than Creation Builders Toronto Painters. With our skilled and professional team, cutting-edge technology, and commitment to delivering high-quality services, we're the perfect choice for all your painting needs. Contact us today to learn more about our services and to schedule a consultation.
Contact us for your Painting, Drywall Installation, Handyman Services,  Repair, Construction, Renovation, Installation, Flooring, Furnishing, Interior Design, Kitchen and Bath Design, and Interior Design projects. We serve Toronto, GTA,  and cities around. We will get back to you as soon as possible, or call us at:
Call For an estimate and quote
Frequently Asked Questions
FAQ
Question 1: How much does it cost to paint a exterior home in Toronto?
Answer 1: Exterior Painting costs in Toronto are anywhere from $1.80 /sqft to $7.40 /sqft. It all depends on the company, their reputation, services you receive, how fast you want the job done, number of floors and quality of the work that is being done, including cleanliness, cover sheets and more details done by the painting company.
Question 2: What Brand of Paints do Painters in Toronto use the most?
Answer 2: Most companies in Toronto are using 3 major brands:
Sherwin-Williams
Behr
Benjamin Moore
Question 3: How long does it take to paint a full house?
Answer 3: Based on the quality of the work and the hours put into the project, it could take up to 5 days to fully paint a house. If the owner has decided to change the color, change the drywalls, change it from dark to light, or light to dark, could affect the project scope. Usually, it takes 1-2 days for condominium and apartment painting and could take up to 5 days for a full house.
Question 4: Should I paint my own home or contact professional painters in Toronto near me?
Answer 4: You can always paint your own home. One of the biggest issues with DIY painting your own home is that most of the houses in Toronto are expensive to purchase. Ruining the texture of a house, leaving lines, drips, and using glossy colors without the right underlying primer will ruin the house. In some instances, it has cost the owner of the house to remove all drywalls and install, mud, sand, primer, and paint. Easily, a couple thousand dollars project turned into tens of thousands of dollars of work and expense.