Home Painters Toronto

Creation Builders Home Painters Toronto is a full-service painting company that provides a wide range of residential and commercial painting services. Our team of professionals is dedicated to providing our customers with the highest quality craft and customer service possible. We pride ourselves on our attention to detail and commitment to exceeding our customers' expectations.
Home Renovators Toronto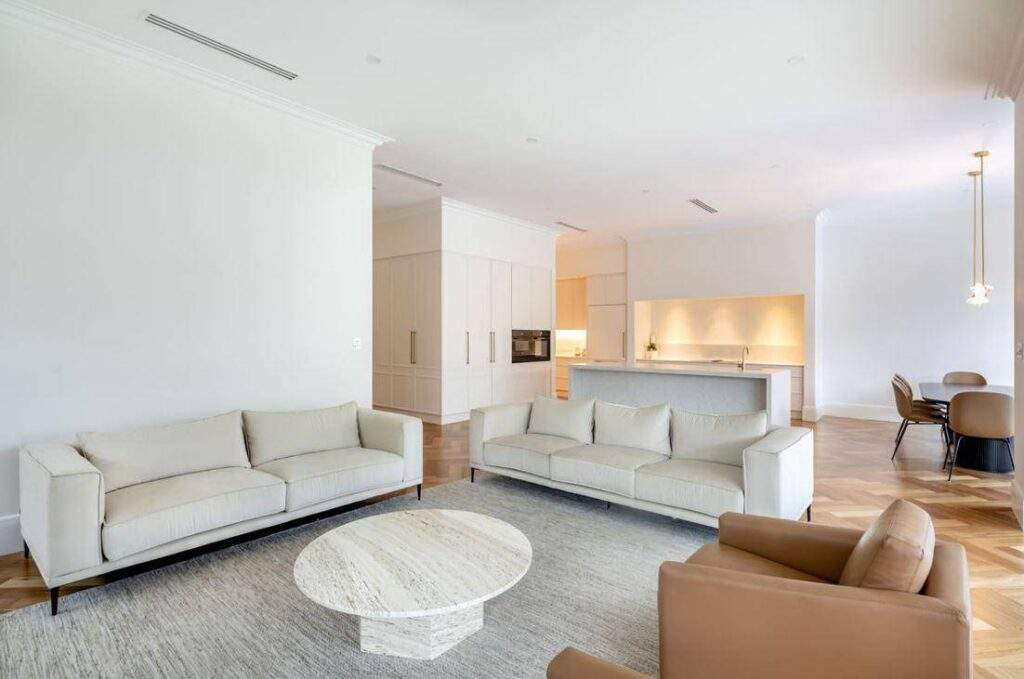 Transform Your Space with our most trusted Home Painting services in Toronto. We bring creativity, expertise, and a passion for perfection to every project we undertake. Whether you need to refresh your home's look or enhance your commercial space's aesthetics, you can trust our talented
home painters in Toronto
.
Your Premier Home Painters in Toronto
When it comes to enhancing your home, Creation Builders is your go-to partner in Toronto. We offer a diverse range of services to cater to all your home improvement needs. With over 10 years of industry experience, we've built a reputation for excellence, ensuring your complete satisfaction. Let's explore the different aspects of our services:
Exterior Painters Toronto
Our exterior painting services are designed to give your home a fresh, new look. Whether you want to revive your home's curb appeal, protect it from the elements, or simply update its appearance, our experienced team of exterior painters in Toronto has you covered. We provide a comprehensive range of exterior painting solutions, including:
Our dedicated painters work diligently to ensure your project is completed efficiently and with the highest quality standards. Your satisfaction is our ultimate goal.
Interior Painters Toronto
Our interior painting services are tailored to transform your living space into a place you'll love coming home to. Our interior painters in Toronto are not only skilled but also obsessed with delivering top-notch results. Our services include:
From single-detached houses to condominiums, we have the experience and equipment to provide a durable and impeccable job. We offer free color consultations to help you choose the perfect paint colors to enhance the beauty and value of your home.
Popcorn Ceiling Removal
Out with the old, in with the new! Popcorn ceiling removal is a fantastic way to modernize your living space and enhance its safety. Beyond the aesthetic benefits, removing popcorn ceilings can significantly improve air quality and provide a cleaner, more modern look to your home. Our interior painters and popcorn ceiling removal specialists ensure a fuss-free and clean process, making your space feel brand new.
Deck Staining
Your deck is an essential part of your outdoor living space. Whether it's a place for entertaining or relaxation, deck staining can preserve its beauty and protect it from the elements. Our expert exterior painters provide top-quality deck staining services, ensuring your deck looks its best and lasts for years to come.
Brick Painting
Brick painting is an excellent way to refresh the look of your home's exterior. With a wide array of colors to choose from, our exterior painters can give your home a fresh and vibrant appearance. Our brick painting services enhance the overall aesthetics of your home while preserving the fine details of your bricks. The results are long-lasting, adding to your home's curb appeal.
Kitchen and Cabinet Painter Toronto
If your kitchen cabinets are looking outdated and worn, our specialized kitchen and cabinet painting services are the answer. We bring new life to your cabinets at a reasonable price. Our team in Toronto specializes in:
We prioritize air quality and ensure that the majority of the cabinet spray painting process takes place outside your home, giving you a fresh, updated kitchen without the hassle.
Drywall Installers in Toronto
Drywall is a fundamental element of any home, and proper installation is crucial. Our experienced drywall installers in Toronto provide high-quality drywall installation services. Whether you need new drywall for a renovation or are looking to repair existing drywall, we have the expertise to deliver a seamless finish. Our services include:
We pride ourselves on providing reliable and efficient drywall solutions, ensuring that your project is completed to your satisfaction.
Condominium Painting Toronto
We understand the unique requirements of condominium painting in Toronto. Our expert painters are equipped to handle the specifics of condominium projects, ensuring minimal disruption and timely completion. We bring the same level of quality and professionalism to your condominium painting needs as we do to any other project.
Services
At Creation Builders, we offer a full range of services to meet your home improvement and renovation needs. Our comprehensive services include:
Drywall Repair Toronto
Our drywall repair services are designed to fix any imperfections or damage to your walls. Whether it's a small hole or extensive damage, our experienced team can restore your walls to perfection. We pride ourselves on providing accurate and detailed drywall repair services.
At Creation Builders, we stand behind our work, offering outstanding warranties on all projects. We are bonded, insured, and dedicated to your satisfaction. Our painters and tradesmen are skilled, drug-tested, and background-checked, ensuring a safe and efficient experience.
Choose Creation Builders for all your home improvement needs and experience the difference. Your dream home is just a project away!
With Creation Builders, your home transformation is in safe and skilled hands. Your vision is our mission.
Quality Craftsmanship: Our Toronto painters are highly trained and skilled. They pay attention to every detail, ensuring a flawless finish that enhances the beauty and value of your property. We use premium-quality paints and materials to deliver long-lasting and durable results.
Customer Satisfaction: We prioritize customer satisfaction above everything else. From the initial consultation to the final brushstroke, our team is dedicated to providing personalized service tailored to your needs. We listen to your requirements, offer expert advice, and work collaboratively to bring your vision to life.
Extensive Experience: With over ten years of experience in the industry, we have completed numerous painting projects in Toronto. Our portfolio showcases many residential homes, condos, offices, retail spaces, and more. No project is too big or small for our skilled team of painters.
Comprehensive Services: As Home Painters in Toronto, we offer a comprehensive range of painting services to meet all your needs. Whether you require interior or exterior painting, cabinet refinishing, wallpaper installation, or drywall repair, our experts have covered you. We utilize the latest techniques and tools to ensure a smooth and professional finish.
Competitive Pricing: Quality painting services should be affordable. Our pricing is competitive, and we provide detailed, transparent quotes so you know exactly what to expect. We strive to deliver the best value for your investment without compromising quality.
Timely Completion: We understand the importance of completing projects within the agreed-upon timeframe. Our team works efficiently and diligently to ensure your painting project is completed on schedule, allowing you to enjoy your newly transformed space as soon as possible.
Fully Licensed and Insured:  Creation Builders is a fully licensed and insured painting company. We comply with all safety regulations and take necessary precautions to protect your property and our workers during the painting process. You can have peace of mind knowing you are working with a reputable and reliable team of Toronto painters.
Contact us for your free painting consultation today, and let us bring colour and life to your surroundings.  Where quality meets excellence!
 We will get back to you as soon as possible, or call us at:
Call For an estimate and quote
Frequently Asked Questions
FAQ
Question 1: How much does it cost to paint a home in Toronto?
Answer 1: Home Painting costs in Toronto are anywhere from $1.20 /sqft to $7.00 /sqft. It all depends on the company, their reputation, services you receive, how fast you want the job done, number of floors and quality of the work that is being done, including cleanliness, cover sheets and more details done by the painting company.
Question 2: What Brand of Paints do Painters in Toronto use the most?
Answer 2: Most companies in Toronto are using 3 major brands:
Sherwin-Williams
Behr
Benjamin Moore
Question 3: How long does it take to paint a full house?
Answer 3: Based on the quality of the work and the hours put into the project, it could take up to 5 days to fully paint a house. If the owner has decided to change the color, change the drywalls, change it from dark to light, or light to dark, could affect the project scope. Usually, it takes 1-2 days for condominium and apartment painting and could take up to 5 days for a full house.
Question 4: Should I paint my own home or contact professional painters in Toronto near me?
Answer 4: You can always paint your own home. One of the biggest issues with DIY painting your own home is that most of the houses in Toronto are expensive to purchase. Ruining the texture of a house, leaving lines, drips, and using glossy colors without the right underlying primer will ruin the house. In some instances, it has cost the owner of the house to remove all drywalls and install, mud, sand, primer, and paint. Easily, a couple thousand dollars project turned into tens of thousands of dollars of work and expense.