Toronto`s Top and Best Painters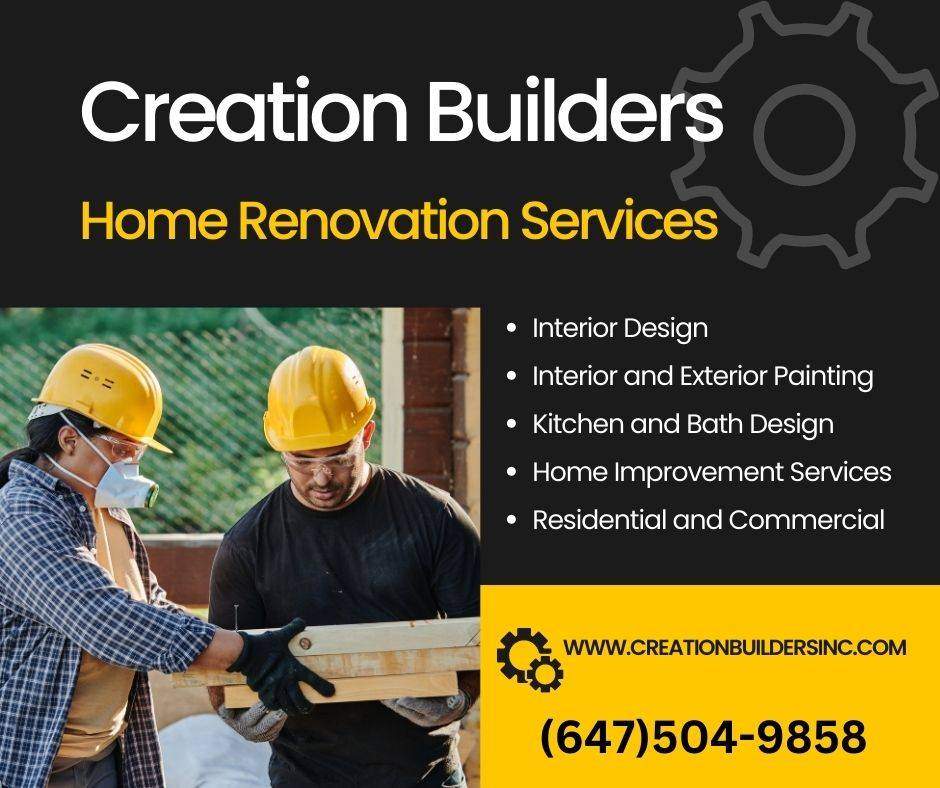 RESIDENTIAL PAINTERS IN TORONTO
Need a professional paint job done with speed and quality in Toronto? We're your local home painters and we're creating happy customers throughout by completing quality interior and exterior painting projects in just 1 day.
Our innovative painting system is a stroke of genius. We combine the right number of uniformed, professional painters with a proven technique and system we've perfected over the past 10 years to deliver exceptional results on every job. It's a stroke of genius!
OUR PAINTING PROCESS
When you call us here at Creation Builders or book an appointment online, we'll arrange to have one of our expert estimators come to your home or commercial property to review what you'd like to have painted. We'll complete a detailed, on-site quote for your painting project so you'll know exactly what your paint job will cost before you book us.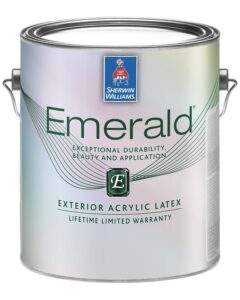 Our written estimates include all the low-VOC paints, materials, labour and supplies needed to do your project right, in just 1 day. If you decide to hire us, we'll work together to schedule your paint job, confirm the colours you'd like, and double-check all the details.
On the day of the job we'll arrive early and take care of any needed prep work. After that, it's time to get to work! Once we're done transforming your home, we'll conduct a walkthrough with you to make sure you like all the colors and finishes we've applied.
A few days later, we'll connect with you again to make sure that you're still happy with the work we've done after it's all dried and you've had some time to take it in. We're not satisfied until we're sure you are!
FULL-SERVICE RESIDENTIAL AND COMMERCIAL PAINTING
When we say we're a full-service painting company, we really mean it. We'll arrive on time, equipped with everything it takes to transform your walls into works of art!
Our big crew of insured, uniformed painters will start with repairing your walls by filling any small holes and cracks, removing wallpaper as needed, and sanding the surfaces smooth.
We'll take care to protect your furniture and flooring with our clean drop cloths, and once we begin painting, our on-site supervisor will continuously check the painting for quality and consistency. Other services we offer include: 
Cabinet painting
Wallpaper removal
Caulking application around windows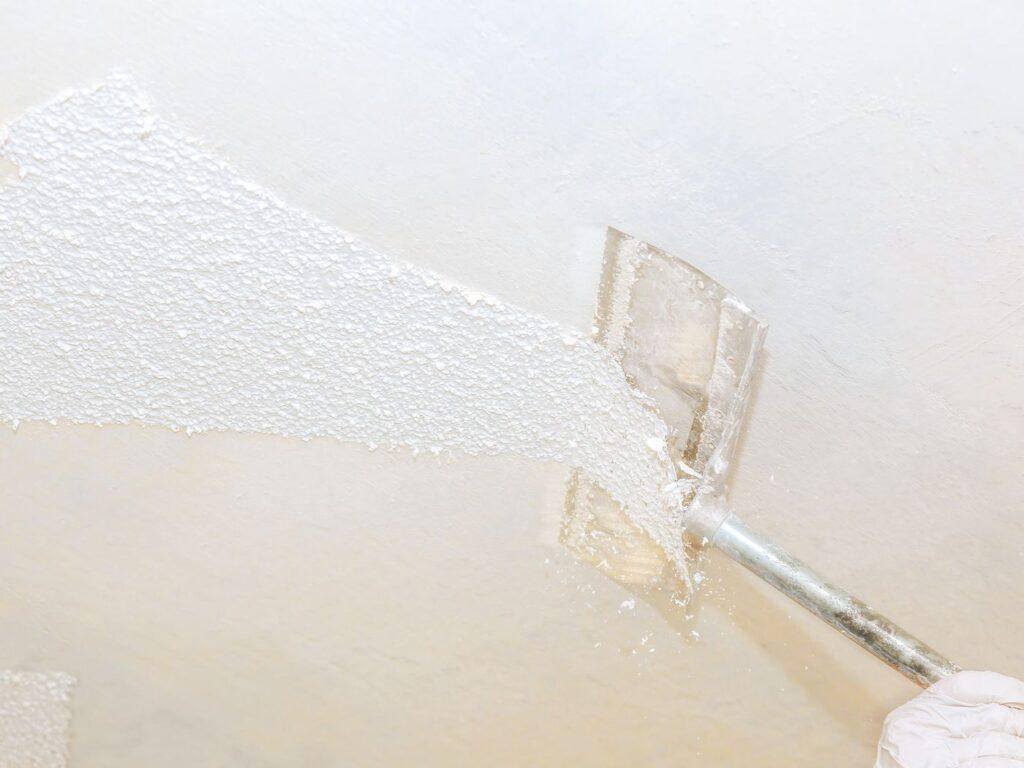 ECO-FRIENDLY AND HIGHLY RECOMMENDED PAINT
One of the best parts of our painting services is that we make sure to use low- to no-VOC paint. This means that you and your family or coworkers get to enjoy our work without any unpleasant fumes that might be present in other types of paint. 
INTERIOR RESIDENTIAL PAINTING
Our comprehensive interior house painting service in Toronto and surrounding areas can tackle just about any corner of your home that needs our attention, including: 
Dining rooms
Family/living rooms
Bedrooms/nurseries
Hallways, entryways and foyers 
Bathrooms
Door refinishing
EXTERIOR RESIDENTIAL PAINTING 
Between our infamous winter ice storms, non-stop summer heat and all the weather that happens in between, the climate here in Toronto can take a real toll on exterior surfaces. If the exterior of your home is looking a little rundown, we can help.
Our team of skilled, uniformed painters have experience in painting all types of outside surfaces, including:
Stucco
Brick Painting
Concrete
Wood
We can repaint your window frames, stain your solid wood deck or give your entire home a complete makeover in no time. WOW .
COMMERCIAL PAINTERS IN TORONTO
Whether you have an investment condo in Toronto , a Restaurant in Downtown Toronto , or an office in North York or Vaughan , our Toronto commercial painters can complete your painting project with minimal disruption to your tenants, customers, and employees. And because we use only low or no-VOC paints that are virtually free from odours, allergens and irritants, you won't need to worry about harsh smells or toxic fumes when you hire us. Contact us today to learn more about our wide range of commercial painting services throughout Toronto.
INTERIOR COMMERCIAL PAINTING
Whether the break room needs a facelift or every office or unit in your building needs a new coat of paint, we've got you covered! Our interior commercial painting services include:
Interior wall painting
Cabinet painting and staining
Drywall repair
Popcorn ceiling and wallpaper removal
EXTERIOR COMMERCIAL PAINTING 
From a few touch ups here and there to a new color for the whole front facade, our exterior commercial painters in Toronto will WOW you and get the job done right—all in a day! We can paint most types of exterior siding, including: 
Vinyl
Brick
Wood
Cedar
Shingle
Stucco
Aluminum
Steel
FREQUENTLY ASKED QUESTIONS
WHAT IS RESIDENTIAL PAINTING?
Residential painting is essentially what it sounds like—paint jobs that have anything and everything to do with homes. Whether that's on the interior, exterior or both, anything involving a residency falls under this umbrella. 
WHAT DOES IT COST TO PAINT A HOUSE IN TORONTO?
The price of painting your Toronto residence—whether it's the inside, outside or both—will largely vary depending on several factors, including:
The size of your home
How much of the interior or exterior surfaces need to be painted—for example, painting accents, trim and smaller surfaces would be quicker and less costly than putting a new coat of paint on every surface
How much prep work is needed to get the surfaces ready to paint
Here is the answer to all those questions:
Hire Qualified Painters !
It's important to know that every painter is different; there are all sorts of variables that come into play when a company sets their prices; consider this a useful guide to understanding the market in Toronto and area and general rules regarding painting costs.
1. How much do walls cost per square foot price ?
2. What about my door panels and trims?
3. What variables affect the cost of interior painting in Toronto?
What is home painting cost in toronto?
The most common painting jobs that homeowners have done involve their walls. 
Maybe that popcorn ceiling you have is an eyesore every time you wake up from a nap on the couch. Either way, you want a change, but before you commit to anything, be sure to know what the cost of painters will be based on your walls, door casings, cabinets and ceilings.
– Most painters in Toronto and the GTA charge on average about $1.80 – 2.90 per square foot (a 2,000 square foot home equals about $3,600 to $5,800)
– Trim and doors cost $1 per square foot
– Ceilings cost an average of $0.8 to $1.65 per square foot
– Cabinets cost between $85 and $195 (walk-in and larger cabinets are at the higher end of the price scale)
What is cost of home painting per square foot?
It really depends on the size of your home, but the average home size in Toronto and the GTA will cost you about $1.80 to $3.20 per square foot for two coats of paint. Just multiply the measurements by the estimated amount and you'll get a general idea of the cost of paint per square foot.
The average size of a home or condominium in Toronto is about 1,200 square feet. So you should expect to pay between $2,200 and $4,000. If you want your entire house painted and have two floors, the cost will probably be closer to $4,500 – $8,000.
2. What is painting price for doors , baseboards and trims in Toronto ?
The cost of trim and doors depends on the style of the home and the interior design. These costs are usually interior wood trim, interior doors, baseboards and window trim.
Typically, about $0.8 to $1.8 in paint costs per square foot are added to the price for these items, depending on their condition. Trim, doors and baseboards are heavily worn, so the cost averages about $600 to $1,000. All trim and doors also require two coats of high-quality primed paint.
WHAT TIME OF YEAR IS BEST TO PAINT MY HOUSE?
It's generally recommended to take on exterior paint jobs in the summer and fall seasons. During this time there's typically less precipitation to deal with, and a more consistent range of temperatures from day to night. All of these factors help ensure the paint has the chance to dry and cure without a hiccup.
SCHEDULE A FREE QUOTE FOR YOUR RESIDENTIAL OR COMMERCIAL PROJECT TODAY
When you're ready to get to meet by our renowned customer service and fast, professional painting, give us a call or go online to book your free, on-site estimate for painting services in Toronto. 
Contact us for your Painting, Drywall Installation, Handyman Services,  Repair, Construction, Renovation, Installation, Flooring, Furnishing, Interior Design, Kitchen and Bath Design, Interior Design projects. We serve Toronto, GTA, Mississauga, Brampton, Richmond Hill, Scarborough, North York, Markham, Aurora, Newmarket and cities around. We will get back to you as soon as possible, or call us at:
Call For an estimate and quote
Frequently Asked Questions
FAQ
Question 1: How much does it cost to paint a home in Toronto?
Answer 1: Home Painting costs in Toronto are anywhere from $1.20 /sqft to $7.00 /sqft. It all depends on the company, their reputation, services you receive, how fast you want the job done, number of floors and quality of the work that is being done, including cleanliness, cover sheets and more details done by the painting company.
Question 2: What Brand of Paints do Painters in Toronto use the most?
Answer 2: Most companies in Toronto are using 3 major brands:
Sherwin-Williams
Behr
Benjamin Moore
Question 3: How long does it take to paint a full house?
Answer 3: Based on the quality of the work and the hours put into the project, it could take up to 5 days to fully paint a house. If the owner has decided to change the color, change the drywalls, change it from dark to light, or light to dark, could affect the project scope. Usually, it takes 1-2 days for condominium and apartment painting and could take up to 5 days for a full house.
Question 4: Should I paint my own home or contact professional painters in Toronto near me?
Answer 4: You can always paint your own home. One of the biggest issues with DIY painting your own home is that most of the houses in Toronto are expensive to purchase. Ruining the texture of a house, leaving lines, drips, and using glossy colors without the right underlying primer will ruin the house. In some instances, it has cost the owner of the house to remove all drywalls and install, mud, sand, primer, and paint. Easily, a couple thousand dollars project turned into tens of thousands of dollars of work and expense.